September 13, 2014
Congressman John Garamendi's 2014 Women of the Year awards are an effort to publicly honor outstanding women of the Third Congressional District.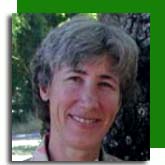 The Congressman invited organizations and individuals from each of the eight counties—Colusa, Glenn, Lake, Sacramento, Solano, Sutter, Yolo and Yuba–to submit nominations for panel review. Recognition of the women who, through their work or volunteerism, have improved the quality of life in our district, will be honored at a special event this fall.
This year the Congressman has selected Lake County District 3 Supervisor, Denise Rushing for the honor. Supervisor Rushing will be honored  at his Women's Initiative Network event in Marysville on September 24.